St. Patrick's day special offer – All our wedding packages are 10% off.
Thank you for visiting us.
St. Patrick's day is coming and to celebrate we have a special offer. All our wedding package are 10% off.
Your wedding photographs will last your lifetime. That is why picking the right photographer is so important.
So why choose us?
We have 10 years experience photographing weddings.

The laughter and love in our photographs are real.

We believe

that natural photographs are the best.

We listen to you

carefully

so that we can determine how to best meet your needs for your photography.

We promise to always offer you quality photography at fair prices.

All our pricing includes a USB memory stick with a copyright release. You may print whatever you like, whenever you like.
Below you can see what real people are saying about M&M Photography.
Sinead & Jamie
These guys were the best suppliers we spent our hard earned money on for our wedding!! My husband and I agreed we always wanted to have beautiful photos to look back on in the future so good quality photographers were a must. My husband picked these guys out as he has a very keen ad trained photographic eye. Upon first contact Marcin &Marta were so accommodating and friendly. They really catered their package to include everything we wanted – without hesitation- anything was possible. In the pre shoot and lead up to the wedding they were constantly on have to assist with preparations and assure a smooth flow to the day. On the day- wow- I barely noticed them there. They managed to capture every single moment of the day beautifully. They escorted us throughout the day and made all of our guests feel at ease with a very natural and relaxed manner- people are still raving about how helpful these guys were to always ensure everyone looked their best in the photos. The quality of their work, efficiency and value is incredible!! I'd highly reccomend them to anyone as I don't think there is s better deal out there in the flooded photographer market. They made our day very special and continue to as we will sit down in the future and relish the beautiful and plentiful photos of our special day. Thank you Marcin& Marta!!
Sinead & Jamie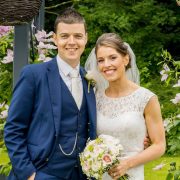 Maria and John
Marcin was our photographer on 3 rd January this year . He did the most wonderful work and we absolutely love the photos . He called to meet us before the wedding and put us both at such ease and made us feel really excited about the wedding . He took a few practice pics on that day and it really did settle the nerves about all the pics on the day . On the day itself Marcin was so professional but also so kind , fun , gentle and warm . He was so nice to be around and kept us so relaxed . He was so so patient and made it all so easy. We got our pictures this week and we are thrilled – lots of fabulous formal pictures but also so many relaxed casual pictures that we will treasure so much as they really capture the feeling of the day ! We have a dog and he was so great with him in the house too! M and M photography are incredible value for money I have to say . We now have access to hundreds of pictures and can do with them as we wish going forward . I would highly highly highly recommend !
Claire & Brian
Cannot recommend Marta and Marcin enough for their work as photographers. We seen a friends album where Marta and Marcin were the photographers and loved their work, we booked them straight away. From our first meeting with Marcin to reviewing photos from wedding, it was a great experience. Photos are natural and shows us things that happened on the day that we would not have seen otherwise. Marcin and Marta blend into the background on the day but capture every moment without having the camera in your face. Would definate recommend them to anyone getting married.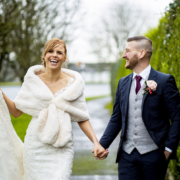 Roisin and Matthew
Out of all the wedding suppliers we dealt with M&M photography were the best. They were always very responsive to emails in the lead up to the wedding. They were so professional on the day. We forgot they were there. They were so friendly and enthusiastic. We were absolutely blown away by the photos and the slideshow they made for us. We couldn't recommend them highly enough. Thanks so much Marcin and Marta!
Jennifer & Mark
From the very first point of contact with Marcin we were both confident that we had chosen the right Wedding Photographers. Marcin and Marta were an absolute pleasure to deal with on the build up to our wedding day, on the day itself and also afterwards regarding our photographs and wedding album. We are thrilled with our wedding photographs, Marcin and Marta captured our wedding day just perfectly. They are both excellent at what they do and all our guests complimented on how friendly they both were. We cannot recommend these guys enough.
Lisa and James
Marcin & Marta were our wedding photographers and they did such an incredible job! They were both so lovely to work with, we felt so relaxed with them, had loads of fun and received so many compliments from our guests on what a great job they did! The best part then was getting out photos…they were beautiful, absolutely stunning!! We couldn't recommend them enough and will absolutely cherish the photos and memories forever! Thank you both so much from the Cronins :)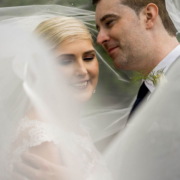 Premium Wedding Package
Price: €2500  |  Special Offer: €2250 
Album Wedding Package
Our most popular package!
Price: €1700  |  Special Offer: €1530
Digital Wedding Package
Price: €1000  |  Special Offer: €900
Please have a look at our premium quality Wedding Albums: